Introducing the Mystic Mini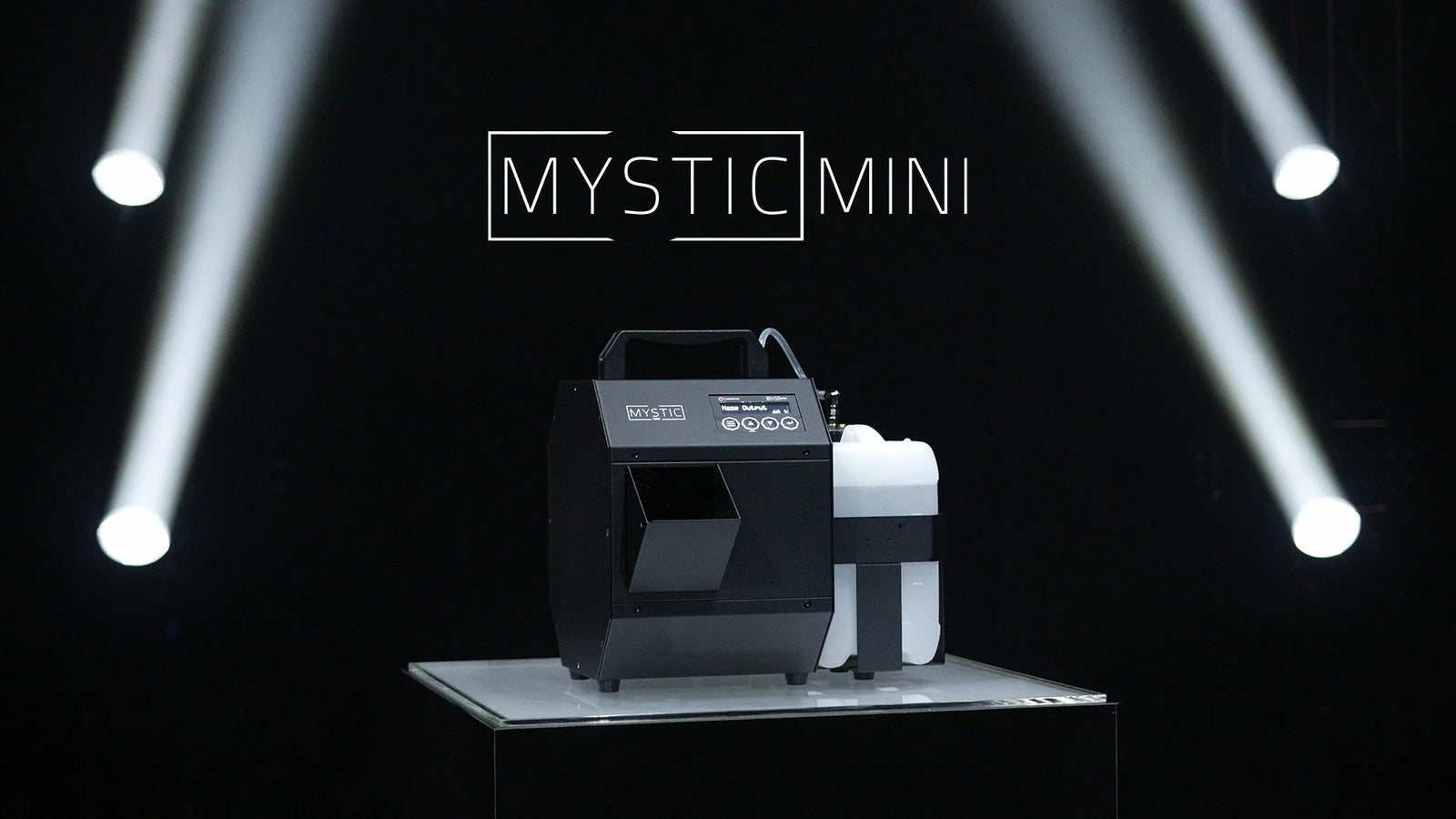 Introducing a hazer as powerful as it is portable; the Mystic Mini.
Don't let its size fool you; The small but mighty Mystic Mini packs an astonishing output complemented by our new advanced heating technology, all at a fractional size of the original Mystic.
Additional features including voltage detection, intelligent sleep mode, RDM functionality, and super quiet operation, enhance dependability and long-term performance – all backed by an industry-leading 5-year warranty.
With multiple fluid densities and integrated presets, there is nothing the Mystic Mini cant handle. For a delicate atmosphere, choose "Light Haze" – or go crazy with "Haze for Daze" – and if you're feeling creative there's always manual mode, all at the simple touch of a button.
For extra protection on the go, choose the Mystic Mini Tour featuring a durable road case that doubles as a stand.
Whether you're hazing on the go, on set, or on stage, the Mystic Mini is the easy way to get it done. Set it down, start it up, and get to work – anytime, anywhere.
Learn more at: https://masterfx.com/product/mysticmini/
---