Master FX Unveils the "Force 8" Dynamic FX Fan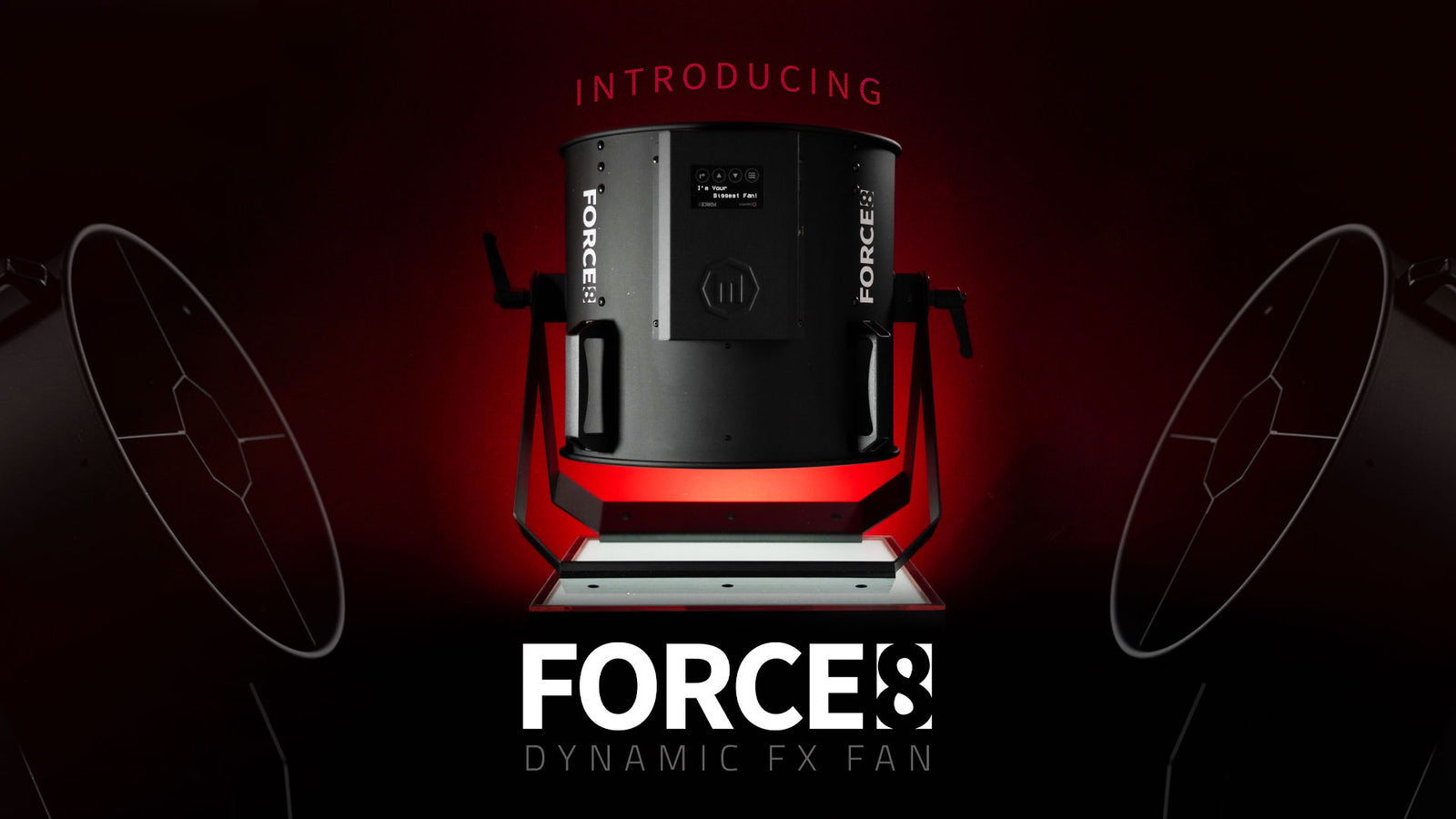 Master FX Unveils the "Force 8" Dynamic FX Fan

Master FX proudly presents its latest innovation, the "Force 8" Dynamic FX Fan. The Force 8's modular structure seamlessly integrates with all Master FX's products, enhancing the already synergetic Master FX ecosphere. With the option to replace the handles with mounting brackets, users can easily attach up to two Solstice Pro Snow Machines, creating a breathtaking winter wonderland. The quick-release levers make setup a breeze, while the mounting brackets provide endless possibilities for directing atmospherics. With its complementary features, the "Force 8" can handle a wide range of tasks effectively, making it a valuable asset to any atmospheric arsenal.

Force 8 boasts unparalleled wind strength and operates exceptionally quietly, ensuring a silent yet highly efficient atmospheric effect; the ideal choice for a wide range of applications, from theatrical productions and film sets to themed attractions. Master FX's dedication to providing top-tier quality is evident in the Force 8, offering an exceptional experience for creators and audiences.

"We are thrilled to introduce the Force 8 Dynamic FX Fan to the world," said Vince Camerano, founder of Master FX. "This product exemplifies our commitment to pushing the boundaries of innovation in the special effects industry. With its modular design and superior performance, the Force 8 will undoubtedly be a game-changer for professionals seeking to elevate their creative projects."

As a testament to the quality and durability of their products, Master FX stands behind the Force 8 with an impressive 5-year warranty, providing customers with peace of mind and confidence.
Watch the Product Release Video
The Force 8 Dynamic FX Fan is now available for pre-order, with deliveries set to commence in November 2023. Take advantage of the opportunity to be among the first to experience the next level of atmospherics. To secure your Force 8 visit https://www.masterfx.com/products/force8

For additional information about Master FX and the Force 8 Dynamic FX Fan, please get in touch at hello@masterfx.com
---