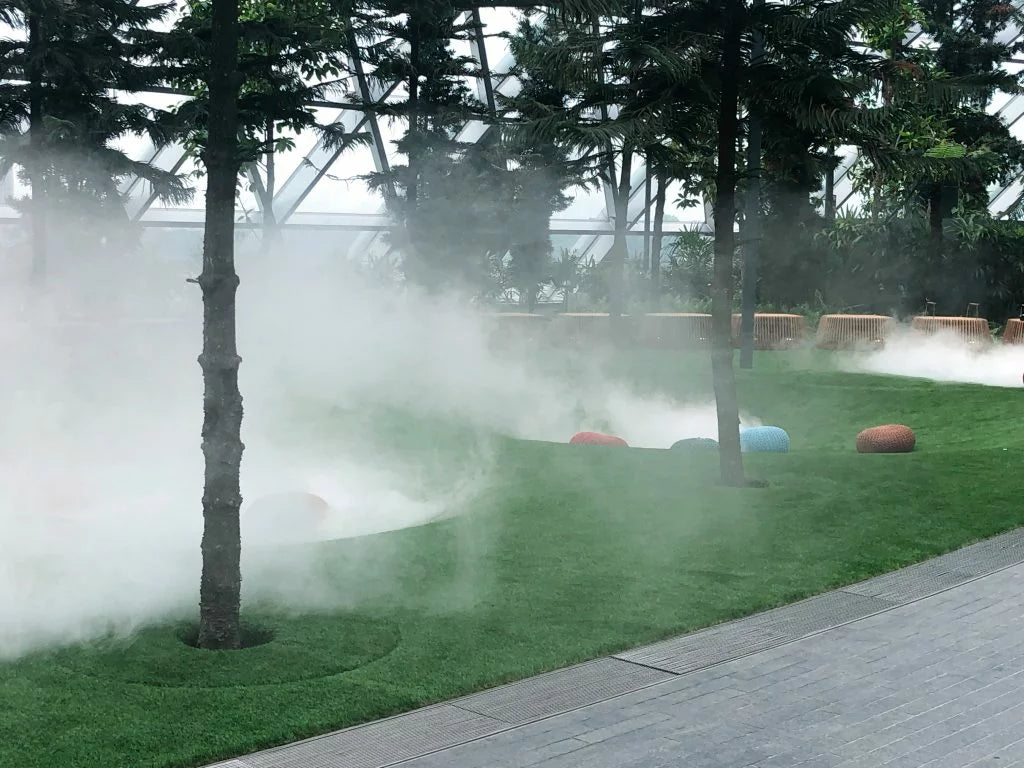 Master FX is thrilled to announce the completion of a significant International Project. 
Since 2016, Master FX has been hard at work on the development of the "Foggy Bowl Exhibit" at the Jewel Changi Airport in Singapore. The immersive exhibit has quickly become one of the most exciting additions in the recent airport expansion; an expansion that has increased Changi Airport's position as one of the leading air hubs in the world and boosted their appeal as a stopover destination for travelers. 
Over the course of the project, Master FX was responsible for the research and development of an entire turn-key system to meet the client's needs. The team began by modeling a prototype machine that expels low-lying fog without the use of Co2 while withstanding confined conditions beneath the surface. Additionally, the crew produced an exclusive fluid formulated specifically for peak performance. Upon the realization of the core components, Master FX created a mainframe system to initiate a fogging sequence at set intervals and formed the blueprints for an underground fluid distribution system. After careful consideration of all the details, the team traveled overseas to ensure the operation was installed on time and without issue. 
The realization of this project has demonstrated what Master FX is capable of when it comes to customized solutions. The success of the Foggy Bowl exhibit and its universal appeal has confirmed Master FX's ability to devise and execute a custom installation on a large scale and further establishes them as the trusted experts in atmospherics.
---