Master FX Unveils The Mystic Premiere Haze Generator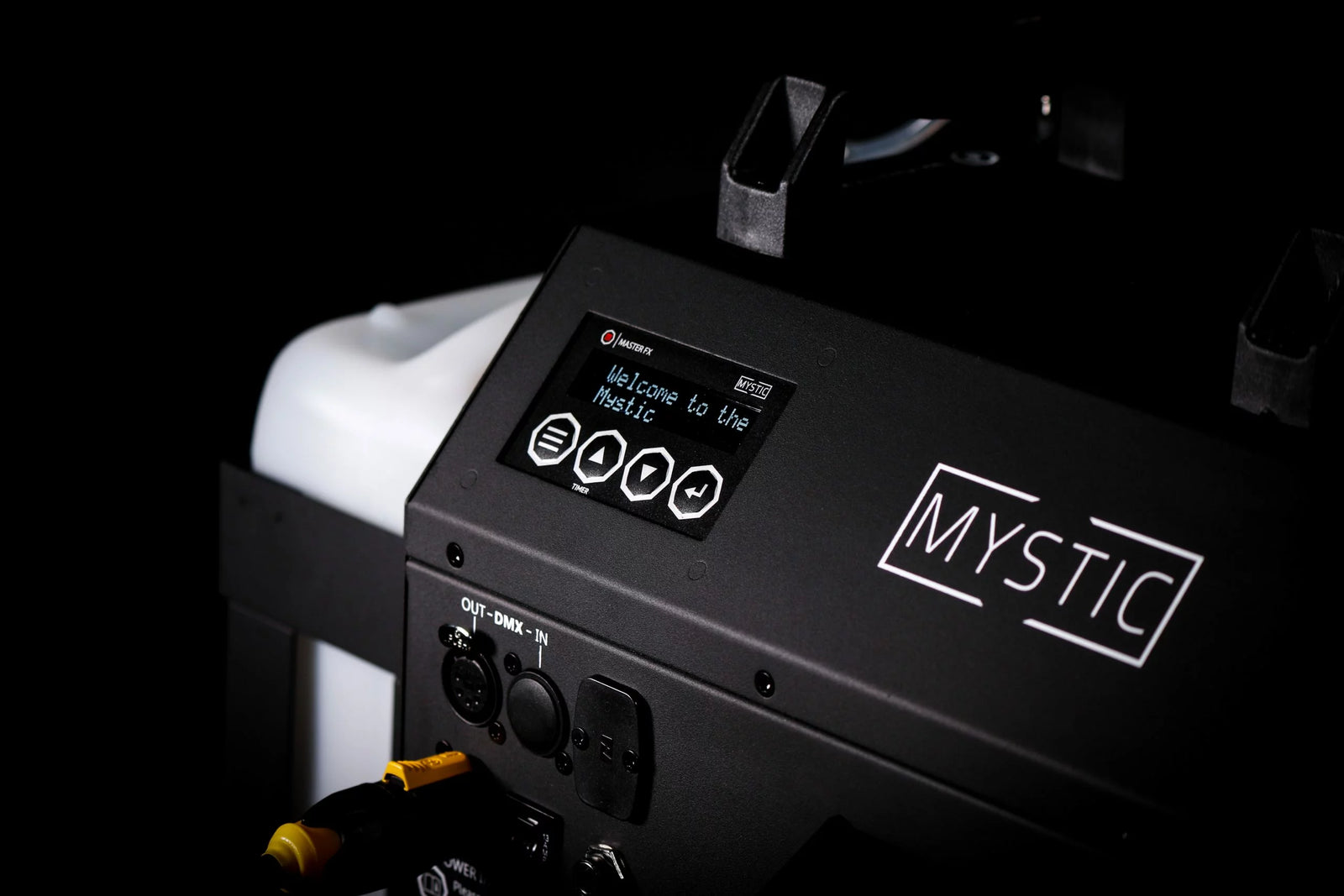 Master FX heads into the 'Mystic' with new state-of-the-art haze generator.
Romeoville, Ill. — Nov. 17, 2017 — To kick off a reinvented presence at the 2017 Live Design International show in Las Vegas, Master FX is proud to unveil, The Mystic, it's first own newly designed premier haze generator.
The Mystic continues the company's branded line of manufactured special effects equipment, following the release of the Prodigy Series fog machines earlier this year.
The model offers users two fluid options for thin and thick atmospheres. It features the most powerful fan ever integrated into a hazer, eliminating the need for external equipment while offering users an improved level of control to meet the demands of every customer. In addition, Master FX is offering a competitive 10 year warranty on all parts and service giving customers a peace of mind.
"When our team started development on The Mystic we relied heavily on the needs and feedback of our diverse customer base," says owner Vince Camerano. "Next to foggers, hazers are a crucial component to any production and we hope to elevate its profile to the next level in a package that is both versatile and reliable."
To coincide with the announcement, exclusive preorders for The Mystic will begin today at LDI, as well as www.masterfx.com, ahead of the product's release in February. 
For more information on The Mystic, visit https://masterfx.com/mystic/
---